Need our help?
Would you like to speak to one of our experts over the phone? Just submit your details and we'll be in touch shortly.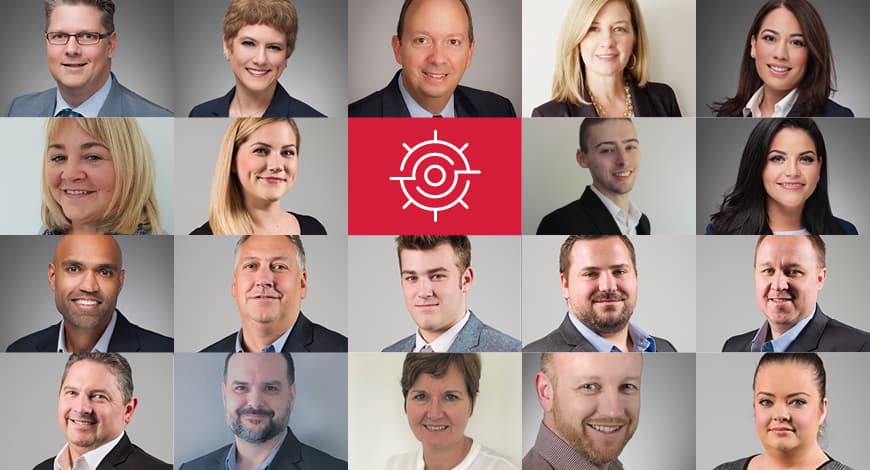 Our Mission
To provide our customers with the perfect experience by applying our passion for engineering information management to help them make better decisions, reduce risks, get higher returns on their assets, and improve safety.
The depth of a large consultancy, the nimbleness of a niche company
Founded in 2015 by Brian Sallade and Jessica Bianchessi, Kinsmen Group was created to simplify the complexities of information management through a service-oriented approach and specialized solutions that transform the way companies use data.
We are a new team of industry veterans, brought together by the same ethos – helping people transform information into knowledge they can use to thrive in the digital era.
From our locations in the U.S and the U.K., we provide engineering information management services to a wide audience of asset-intensive industries worldwide. Passionate about solving challenges, our customer service team assists in building a stronger foundation for crucial company information.
Independent, agile and flexible
As an independent firm, we are more agile and flexible in our approach and more open to finding one of a kind solutions for our clients. As a result, you benefit from the depth and experience of a large consultancy but with the nimbleness of a niche firm.
From insights to engineering information management success
We believe that information management is about more than software alone. That's why we look at your unique situation from a big picture perspective and address all the challenges associated with managing complex information.
How we simplify the complex
Through 300+ years of combined experience, we make it easy for our customers to conquer the chaos of complex information management. Our services are provided with integrity, honesty, and an open book approach to ensure you are always clear on progress and budget. All of our solutions are based on decades of hands-on industry experience and carefully selected technology partnerships with leading software providers. We have a vigorous project delivery methodology that ensures each software implementation is reliable. And we stick with you after implementation to help you use the software you selected.
Our Core Values
HAVE INTEGRITY
We conduct business with honesty and reliability. We apply our core values through our decisions and actions. We do the right thing, always.
PURSUE EXCELLENCE
We never take shortcuts on quality. We realize that our customers come to us by choice, and we secure their satisfaction by responding to their needs and delivering superior business results through excellent performance – dependably and on time.
ARE UNITED
We work collaboratively towards a common goal. We support each other to combine individual strengths that enhance team performance. We communicate effectively and create an atmosphere of trust.
STRIVE TO INNOVATE
We apply innovative thinking and pragmatism to deliver best in class solutions.
BELIEVE PEOPLE MATTER
We put people first, that includes everyone. Every person will be treated with respect, no matter the circumstance. We understand that people are at the core of our success.
HAVE PASSION AND PRIDE
We take pride in our brand, and in the outcome of our work. We do all things with passion, because we enjoy what we do and we believe our work delivers real value.
Transforming information into your greatest asset.